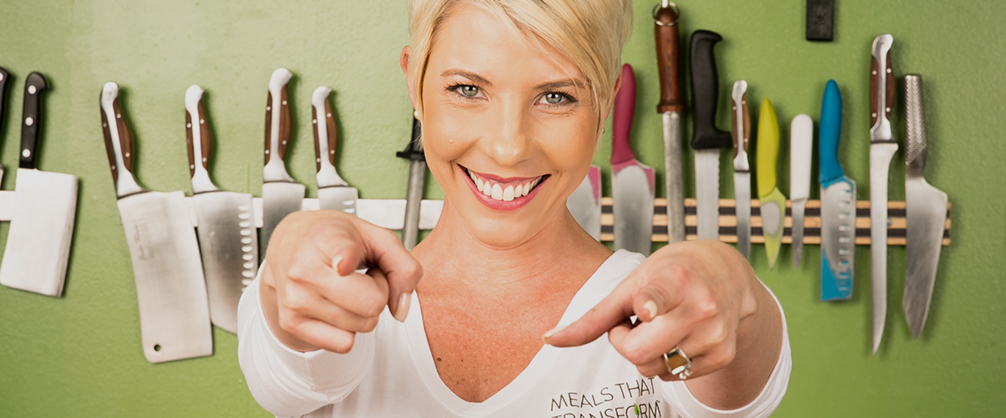 WHO WE ARE
---
At MEALS THAT TRANSFORM we use fundamental and practical aspects of traditional (Eastern) and modern (Western) approaches to nutrition. We help individuals awaken and honor the process of transformation in their mind, body, being and life. Through innovative and personalized nutritional guidance, as well as energy, dedication and commitment, we teach our clients how to effectively implement real-life changes in how they eat, how they move, and how they feel.
OUR MISSION
---
We will evolve the future of nutrition, movement, body awareness, and lifestyle by encouraging, cultivating, and promoting the consumption of healthful foods and meaningful movement and by creating a balanced lifestyle. Our clients learn how to use and share this important, life-changing information with their friends, family and community. They become empowered to be the change they want first and then to reach out and touch the lives of others.
MEALS THAT TRANSFORM is committed to the idea that if we stand up and speak up for what we know to be true, that ripple effect will dramatically improve health and wellness in our communities and throughout the world.
RESPONSIBLE SOURCING
From wild-caught salmon to gmo-free veggies, our ingredients are fresh and sustainably sourced.
No synthetic pesticides.
No genetically modified organisms.
No artificial ingredients.
No growth hormones or antibiotics.
CONVENIENT, FLEXIBLE AND FRESH
No meal planning, no shopping, no chopping; have dinner on the table in less than 10 minutes
Conveniently at your doorstep once or twice weekly
Weekly or monthly billing plans.
Skip deliveries when traveling.
Food is carefully packaged in thermal coolers; no need to wake up and answer the door when food is delivered.
WHOLESOME PERSONALIZED MEALS
Designed not only for your diet & food preferences but also your specific nutritional needs and goals
Speak to our nutritionist
Tell us your nutritional needs and preferences.
We take care of all the details.
Delicious and nutritionally balanced recipes, thoughtfully crafted by our chefs and nutritionist.
Choose the meal-plan that fits your lifestyle—from gluten-free couple to vegetarian family of four, to meat-loving household of six.